2017 Undine Juniors Program
GOOGLE FORM APPLICATION: https://goo.gl/forms/6l4DVmsOCv1d0OUp2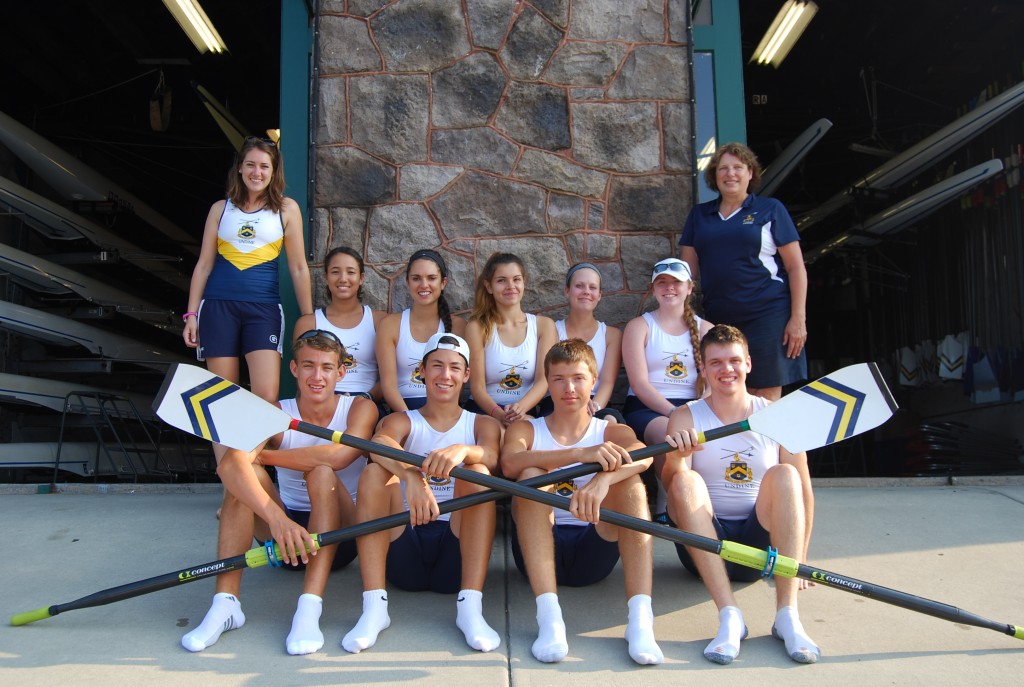 The mission of the Undine Barge Club's Junior Summer Program is to identify and develop highly motivated junior rowers as they prepare for high school and collegiate racing. Our program is intended for high school athletes looking to gain racing experience and reach their full rowing potential, and will pursue excellence at local, national and international events. Crews will race at U19 and U17 sculling events at Independence Day Regatta and Philadelphia Youth Regatta. Selected crews will race at USRowing Club Nationals and Canadian Henley in sculling events basted on Undine's U19 Program selection criteria.
The qualities that we seek:
Desire to race and willingness to commit to our Junior sculling program for the summer;
Rowing experience (sculling experience is even better);
Current high school students or 2017 graduates, both men and women not turning 19 in 2017. (Born 1999 and beyond.)
What you can expect:
Excellent, attentive and individualized coaching in sculling technique;
Opportunities to race in sculling events at Independence Day Regatta, Club Nationals (selected crews), Philadelphia Youth Regatta and Canadian Henley (selected crews);
Full junior membership to Undine, which has a proud history of over 160 years of sculling excellence;
Access to updated equipment and a young fleet of Filippi singles, doubles and quads;
Improvements to your technical skills by learning to scull and rowing in small boats. The technical improvements will carry over to your high school, college programs and club rowing in the fall.
Training Schedule
There are usually 5 workouts per week scheduled. From June to early August, the coached sessions are Monday through Friday mornings at 8:30 AM. The morning workouts during the week generally last about 90 minutes, and we try to be off the water by 10:30 AM. There are no scheduled weekend rows except for race day.
Program Dates
June 12 – July 22 for those not racing at Canadian Henley. June 12 – August 13 for those racing at Canadian Henley.
Competition Schedule
The following is the competition schedule for the 2017 summer season, with entries depending on proficiency:
June 30 – July 2, 2017: Independence Day Regatta, Philadelphia, PA
July 13-17, 2017: USRowing Club National Championships, Bethel, OH
July 22, 2017: Philadelphia Youth Regatta, Philadelphia, PA
August 8 – 13, 2017: Royal Canadian Henley Regatta, St. Catharines, ON
2017 Undine Juniors Program Application: Fillable Word Doc
For additional information, please email undinejuniors2015@gmail.com
Full details, photos, and results from last year's Summer 2015 program, please visit our Juniors Program History page.