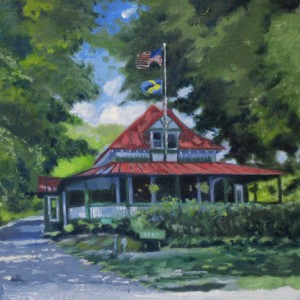 Up River House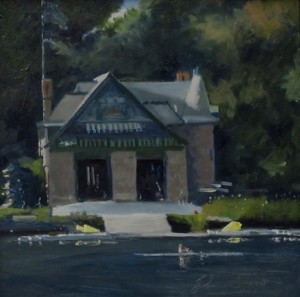 At The Club
Two prints made from the originals Paintings are now available to all club members.
They are 12×12" and done on German etching paper and canvas.
Price for the print on Paper is $56.00
Price for the print on Canvas is $120.
This addition of 100 is signed and numbered by Joseph Sweeney, artist in Residence.
All proceeds go to the restoration of the artwork in Castle Ringstetten and Undine Barge Club.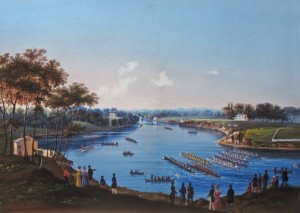 First Schuylkill Regatta 1835
 Long overlooked painting of the First Schuylkill Regatta rediscovered!
In 1835, the well-known artist Nicolino Calyo made a painting of the first Regatta ever held on the Schuylkill River on 12th of November of that year.
The Undine Barge Club is making prints available for those interested in the sport of rowing and the history of Philadelphia.
Image size 16×22" on German Etching paper.
Price $120.00
Make checks payable to Undine Barge Club.
To order contact Joe Sweeney:  joesweeney5@gmail.com